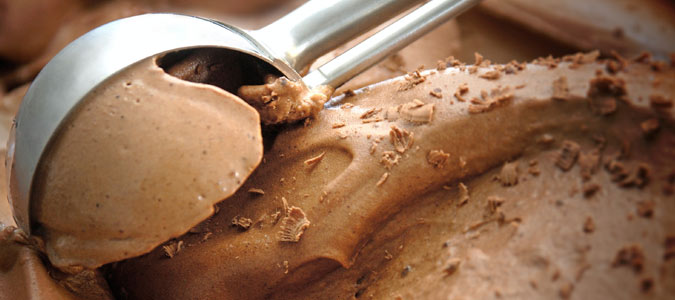 Catering Events:
If you have a special event coming up ~ a wedding, birthday party, bridal shower, or corporate party, for example ~ you can buy our gelato in 5 liter disposable plastic pans with a lid (approximately 40 small scoops or about 5.5 quarts).  The cost is $65.00 each, plus sales tax, and you may choose any flavor you would like. For orders or more information, email Robin at contact@sirenagelato.com. Please provide about a weeks notice prior to your event for order fulfillment.  All gelato orders are made fresh on demand, just for you.
On your scheduled day for pick up, come to the agreed upon Sirena Gelato location nearest you and bring a large cooler, preferably with a pound of dry ice for easier transportation (you can find dry ice at grocery stores for approximately $1.00 a pound), for your outdoor event.  If your event has a freezer available, just store it there, no need for dry ice.
We also have 9″ round gelato cakes, made with pure gelato, with a pretty ribbon wrapped around it, for $35.  Pick one or two flavors for your cake.  Serves 8-10 people.  Please call or email to place your order 24 hours in advance.
If you would like our compostable paper gelato cups and spoons for your event, the cost is $5.00 for each increment of 20 cups/spoons.
Individual Cup Catering:
This is a great idea for your office or school parties!  You can order individual single scoop gelato cups complete with lids for your event, simply provide 24 hour advanced notice. The cost is $3.99 per gelato cup and labeled with any of the popular flavors offered that week.  Tell us how many individual cups you need and of what flavors.  If you would like sprinkles for people to add to their gelato at your event, we charge $5.00 for each 4 oz. cup, with your choice of Rainbow, Chocolate, or Confetti Sprinkles. Finally, at your convenience, stop by Sirena Gelato to pick up your order!