Founded in 2005 in Fairhaven, Washington, Sirena Gelato was imagined by Brian upon returning home from a study abroad trip to Rome while a student at the University of Washington. The son of local restaurateurs, Brian discovered gelato for the first time and was fascinated by its tremendous popularity throughout Italy.  With the help of a third generation Italian gelato maker from Venice, Brian and his family handcrafted unique recipes utilizing both exclusive specialty imports and local Northwest ingredients.  The result is a tasty and distinctive blend of old world favorites with a modern American flair.  In 2011, after finishing graduate school through Hawaii Pacific University, Brian and his family opened a second shop in beautiful downtown Kirkland, Washington.
Sirena Gelato specializes in the highest quality gelato possible, made in the heart of downtown Bellingham, Washington.  Our fruit flavors are fat-free, dairy-free sorbets made from delicious seasonal favorites.  Our dairy-based flavors are made with exotic ingredients, including Turkish imported organic hazelnuts, premium black cocoa chocolate, and Thai coconut milk.  Every batch of our gelato is made the old-fashioned way, hand scooped and hand decorated, one pan at a time. We also create cafe affogatos, gelato cookie sandwiches, milkshakes, custom cakes and gourmet popsicles from scratch!
Keeping with tradition, our gelato is made with milk instead of heavy cream, resulting in less fat and calories than traditional ice cream.  Gelato also contains far less air content than ice cream and is not frozen as deeply, resulting in a denser texture and more satisfying flavor.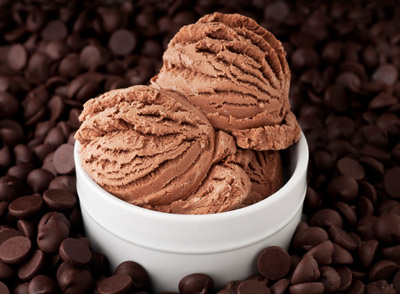 The Italian name, Sirena, translates into "mermaid" in English.  During Classical times, legend has it that beautiful mermaids would sing enchantingly from the depths of the oceans, luring weary sailors to her lust.  In our modern age, Sirena still entices those on an adventure – for a delicious treat!
Come see what's in store today!